Now a days everyone wants a slim portable Laptop that means no DVD Drive on the portable device. If you have Old PC/Laptop and your DVD Drive is not working, you want to format your OS completely these are the processes may help you. Make your Pen Drive USB Bootable with Windows USB/DVD Tool.
Process for Windows 7 Users:
First you have to download the windows installation file for your system. If you have 32bit OS Structure then you have to download the 32bit file (eg.Windows7_X86.iso) else you have to download the 64bit OS file from Web (eg.Windows7_X64.iso).
Then Format your USB Pen Drive, you must have minimum 4GB Drive USB.
Download the Windows USB/DVD tool from here and run it.
Click Browse and select the downloaded Windows 7 ISO file.
Click Next.
The next page asks whether you want to save this file to a USB or a DVD. Click USB device.
Connect your pen drive. Make sure you back up all data on the pen drive to your computer as it will be erased during this process.
Select your pen drive from the drop down menu and click Begin copying.
When this process is complete, you'll have a bootable Windows 7 USB ready.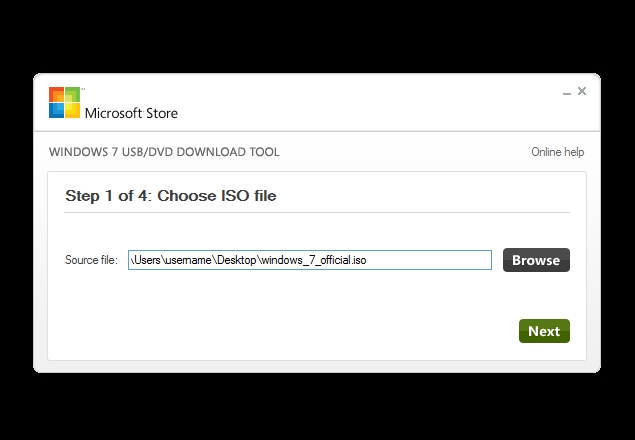 Windows 8
Download the Windows Installation Media Creation Tool from here and run it.
Select the Language from the first drop-down menu.
Then select the Edition of Windows you want to install. Your choices are: Windows 8.1, Windows 8.1 N, Windows 8.1 Pro, Windows 8.1 Pro N and Windows 8.1 Single Language.
In the third drop-down menu next to Architecture choose whether you want a 32-bit or 64-bit version of the OS. If your computer has less than 3GB RAM, then pick 32-bit. If it has more than 3GB RAM, pick 64-bit. If you need to see which version you're running right now, right click on My Computer and select Properties. There, you'll see the information you need under Windows Edition and System type respectively.
Click Next.
Plug in a USB drive to your computer. Make sure that it has at least 4GB space. If there's any important data on the drive, create a backup as this process will erase the pen drive completely.
Now you'll be asked to choose where to save the ISO file. Choose USB flash drive.
Click Next.
You'll see a list of USB drives connected to your computer. Select your pen drive from the list and click Next.
Now the Media Creation Tool will begin downloading the ISO straight to your pen drive. When the download completes, click Finish.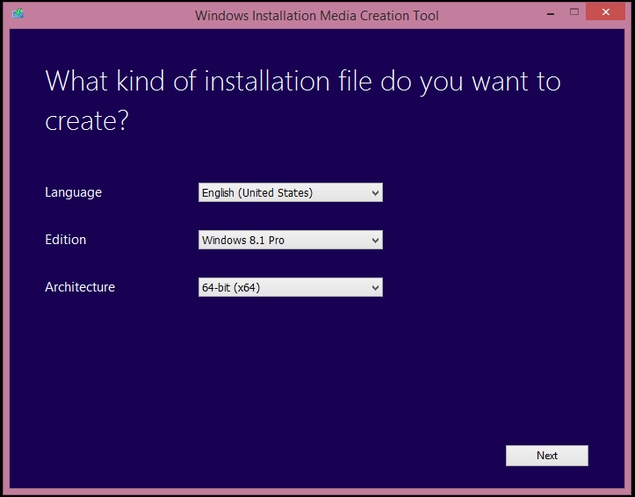 When you're booting up the computer, on the very first screen, you'll see a text which says something like "Press Del to Enter BIOS". Press whatever key is listed - this is usually Delete, or one of F1, F2, F8, or F12 - when the computer is booting, to enter the BIOS. There, you need to find a menu like Advanced BIOS settings, and select USB as the primary boot device. Now, you need to save and exit BIOS - the key to do so will be listed on-screen, but it is usually F10. Plug in the USB, and when you reboot, you'll start the install process for Windows on your computer. Follow on screen instructions to install Windows 8, Windows 7.